Residential & Commercial Spokane Plumbers
Get Fast, Reliable Plumbing Services at Your Spokane, WA Home Or Business From The Very Best Spokane Plumbers.
Why Choose Shaw Plumbing Services as Your Spokane Plumbers?
The Spokane Plumbers at Shaw are committed to outstanding customer service every step of the way. From the moment we take your call, to leaving behind a sparkling clean job site our staff takes pride in knowing your 100% satisfied.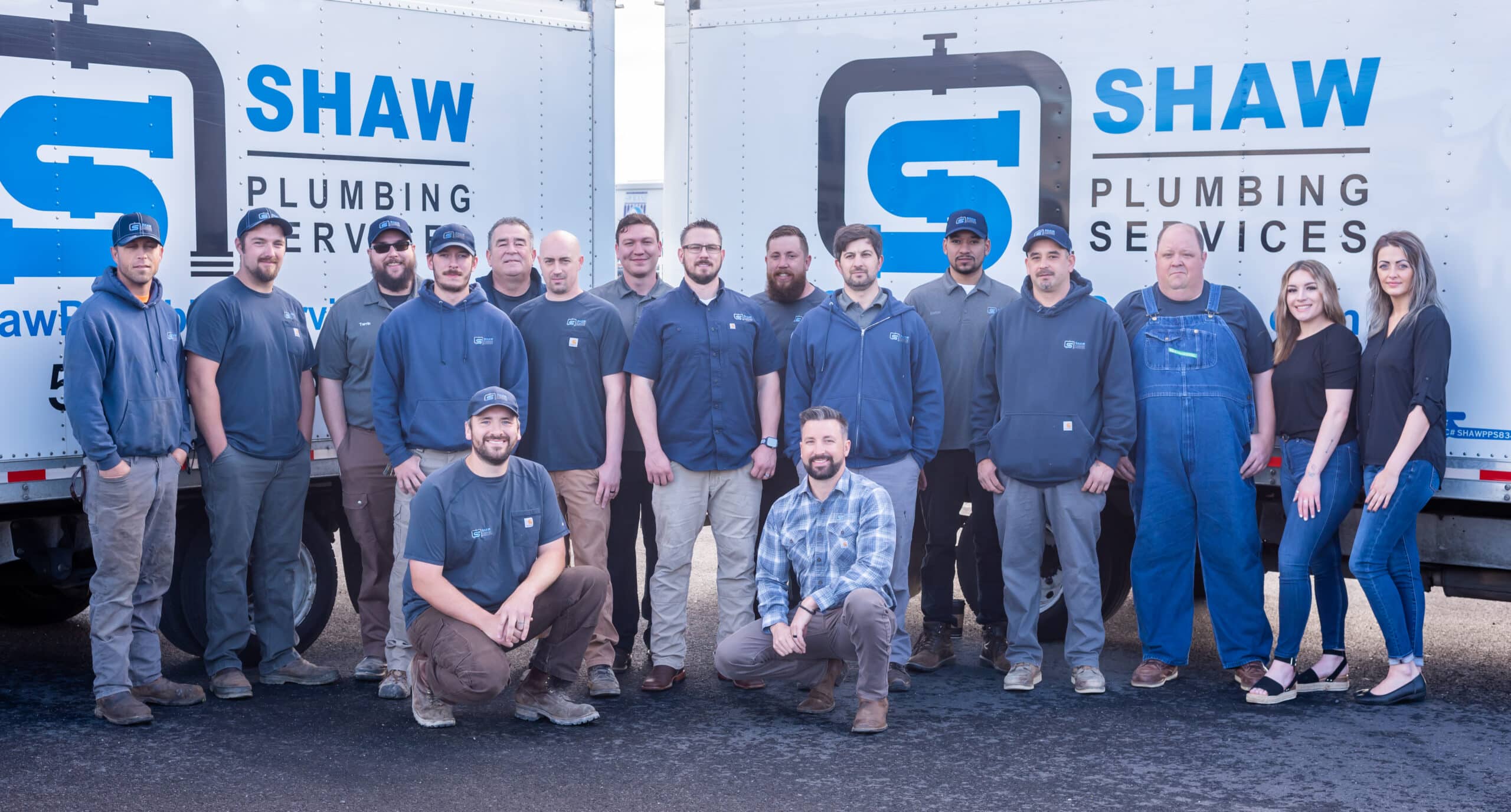 We Serve the Needs of Residential and Commercial Clients
Shaw Plumbing Services is locally owned and operated, and we serve clients throughout Spokane, Spokane Valley and surrounding areas.
An Experienced Team – Our friendly plumbers have decades of combined plumbing experience, so we know how to solve any problem that comes our way.
Exceptional Customer Service – We won't consider the job done until you're completely satisfied with our work.
Quick, Quality Plumbing Services – We'll make sure all repairs and installations are completed on your timeline.
What sets Shaw Plumbing apart from other Plumbers in Spokane?
Shaw Plumbing services is dedicated to your customers satisfaction. Our commitment to you, the customer, starts with upfront pricing, free estimates & easy scheduling for all plumbing services. Our dedication to outstanding service continues with fast on time service and clear communication. From the moment you call to when our professionally licensed expert plumbers arrive at your door Shaw Plumbing is here to meet and exceed your needs every step of the way. Additionally, all our plumbing services are backed by an ironclad 1-year warranty with a 7-year warranty on all new water heater installs. These are just a few things that sets Shaw apart from other Spokane plumbers.  But you don't have to just take our word for it, check out what hundreds of satisfied customers have to say.
What our Clients Say
We know you have your choice of Spokane Plumbers, that's why at Shaw plumbing services our commitment to you is to provide the very best service every time. You don't have to take our word for it, you can see what some of our hundreds of satisfied customers have to say all over the web. Many Spokane Plumbers claim to provide the best customer service in the town, but at Shaw we prefer to let our reviews do the talking.
Tim reinstalled two toilets for me today. They worked closely with me to try to schedule a time close to when my new floors had been installed. He arrived and had them reinstalled very quickly. He was very professional and went over my next "project" with me so I knew what needed to be done. I will be using Shaw Plumbing again very soon and would recommend them to friends and family.

Shari S.
Excellent experience! Imagine a company that suggests ways to save you money! Work was well done and Tim was a delight to work with as was Carrie on the phone. They answer their phones! I saved at least $800 over other estimates. Highly recommended and quick scheduling.

Beverly G.
Clay was professional and friendly. Explained cost and options prior to doing any work. Was more cost efficient than other estimates I had received. I would definitely recommend their company and will call them again for future plumbing jobs.

Jamie R.
Great service, Tim and Hank go above and beyond. Honest, friendly and such a quick response time. They replaced my electric hot water heater with gas,and they are scheduled to do other work on our new house. I highly recommend them and will use them again.

Germaine S.
Hello everyone, we are a military family that just moved from overseas. We have had some plumbing issues and I gotta say that we've had some bad experiences with other plumbers but Shaw Plumbing definitely took care of our issues. Their prices are very decent and the technician that came out was awesome - thanks Tim. I would recommend these guys to anyone.

Nina W.
Spokane Plumbers
You Can Count On
Call Now
Drain Cleaning
Shaw Plumbing offers fast, affordable, drain cleaning services in the spokane area. Our knowledgeable drain cleaning pros will have your sinks and bathtubs draining properly in no time. Call today
Contact Us
Want to schedule a free estimate? Simply fill out the form below and we'll reach out right away!
The Shaw Plumbing Service commitment to excellence in customer service is guided by our values:
100% Transparency

Upfront pricing means you know how much a job will cost you.
No hidden fees or extra unexpected charges
Always free estimates by one of our licensed Spokane plumbers

Clear and Concise Communication

We communicate every step of the way
Our office staff is here to enthusiastically answer any questions you have about your service.
Know exactly who is going to show up and when – no guessing or vague estimates.
Our staff follows up to make sure you are 100% satisfied with your plumbing service.

Accountability

Our Spokane plumbers do what it takes to make sure you are completely satisfied.
All our services are backed by our ironclad 1-year service warranty.
All new water heater installs are backed by a 7 year warranty.
With Shaw Plumbing Services you can always count on:
Free estimates
Transparent up-front pricing
Licensed & bonded plumbers Spokane
Communication every step of the way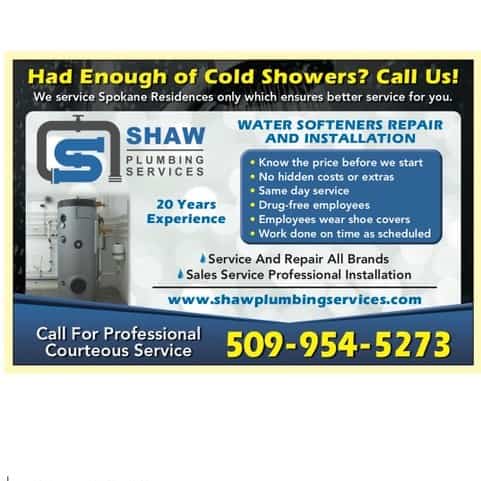 Tired of taking cold showers?
We can repair or replace your water heater
There is nothing worse then expecting to take a nice warm shower then being blasted by a endless stream of freezing cold water. Our highly trained plumbing professionals can quickly identify and fix the problem. Remember that all new water heater installs are backed by our 7-year warranty.
Water Heater Repair
Protect Your Plumbing From Limescale Buildup
If you are starting to notice soap scum in your shower or bathtub, chalky substances on your pipes or are continuously pulling cloudy glassware out of your clean dishwasher it might be time to invest in a water softener.
Water Softening Services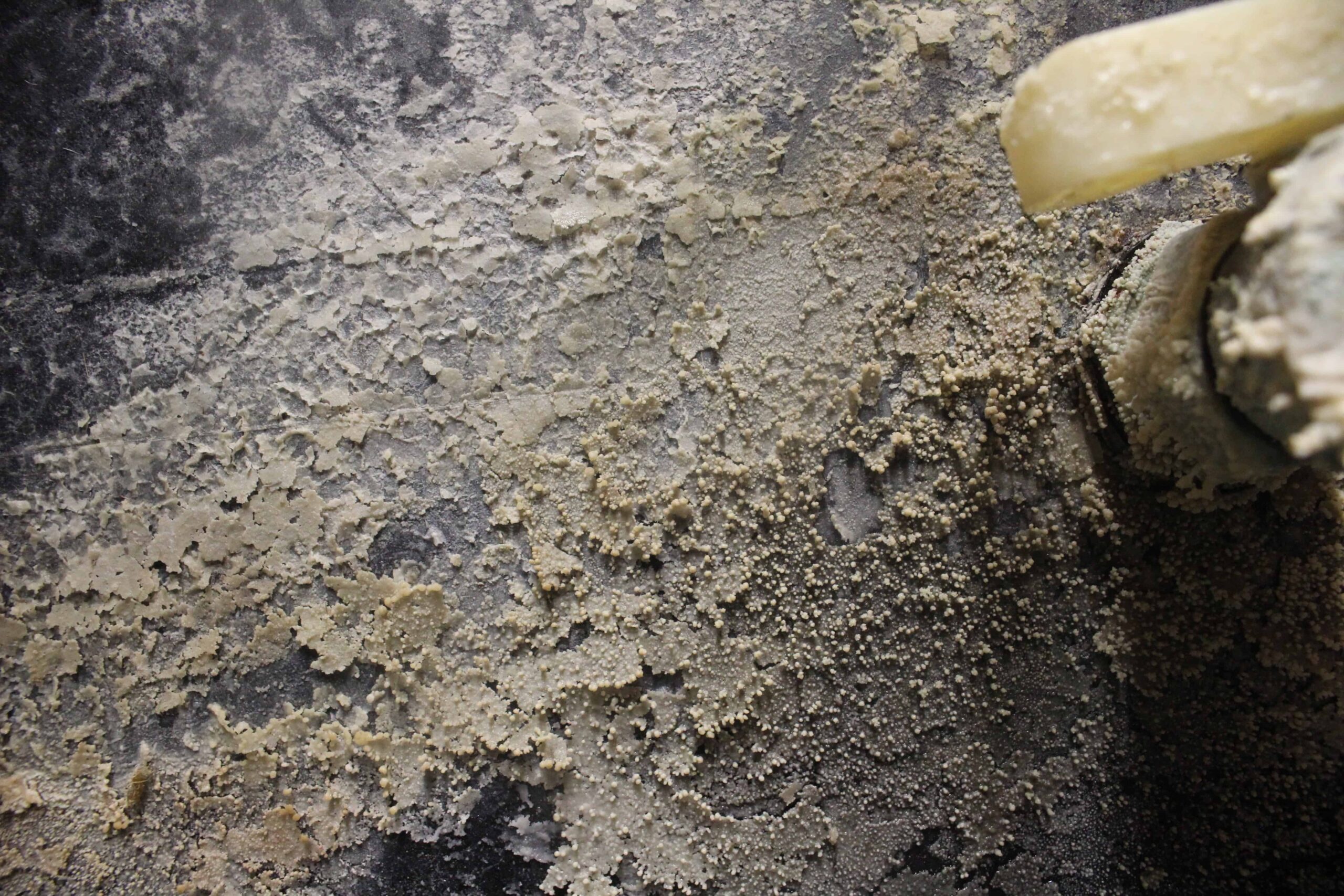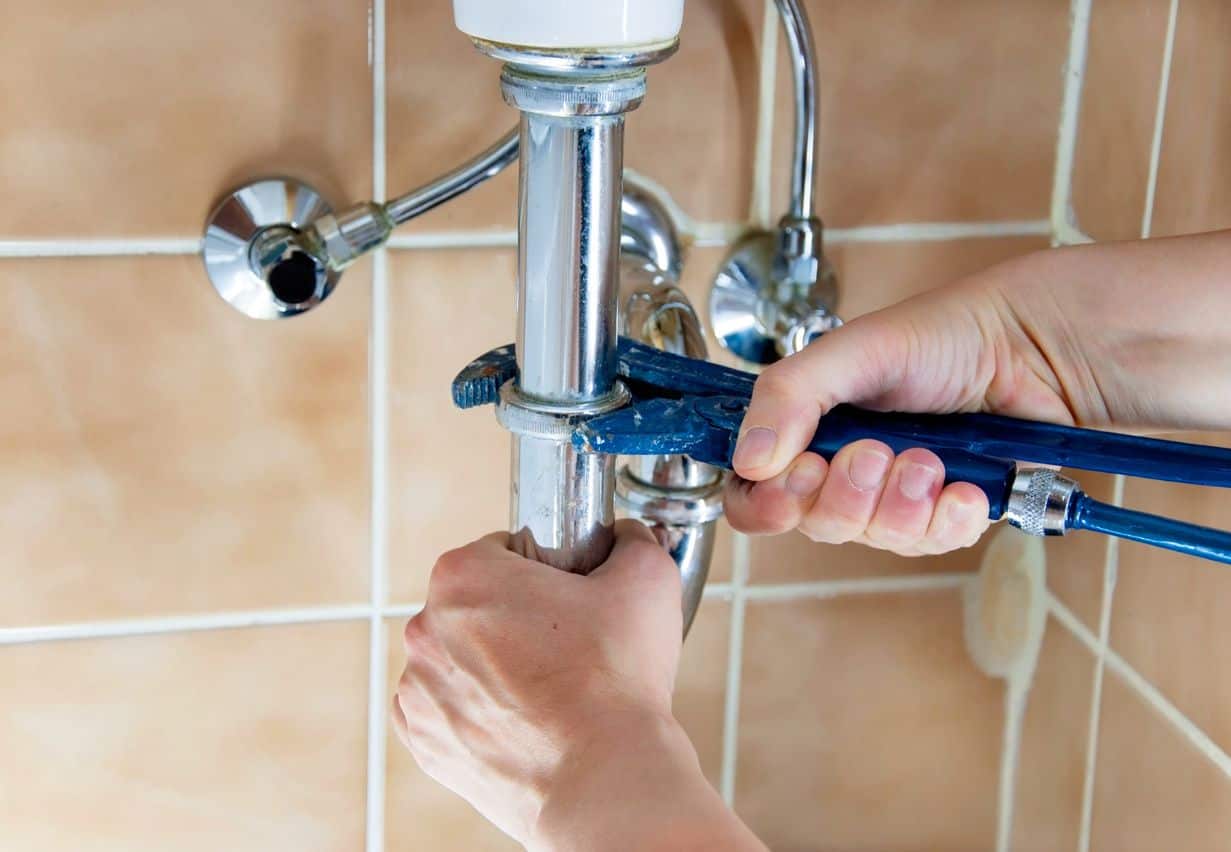 Faucet dripping? Toilet repair? Outside water fixture leak? Garbage disposal backing up?
We've got your plumbing repair needs covered.
At Shaw Plumbing Services we have the know how to handle all your plumbing repairs with a smile. Fast on time service, up front pricing, easy scheduling, and clear communication. Our Spokane plumbing experts have the tools and skills to get your plumbing fixed right.
Plumbing Repairs
What is Backflow Testing and Why is it Important?
You may be curious as to what backflow testing is and why it is important. At Shaw Plumbing Services we've got answers to all your Spokane backflow testing questions. Back pressure, back siphon, backflow prevention device – no need to worry if these terms seem foreign to you, our expert plumbers have answers and solutions.
Backflow Testing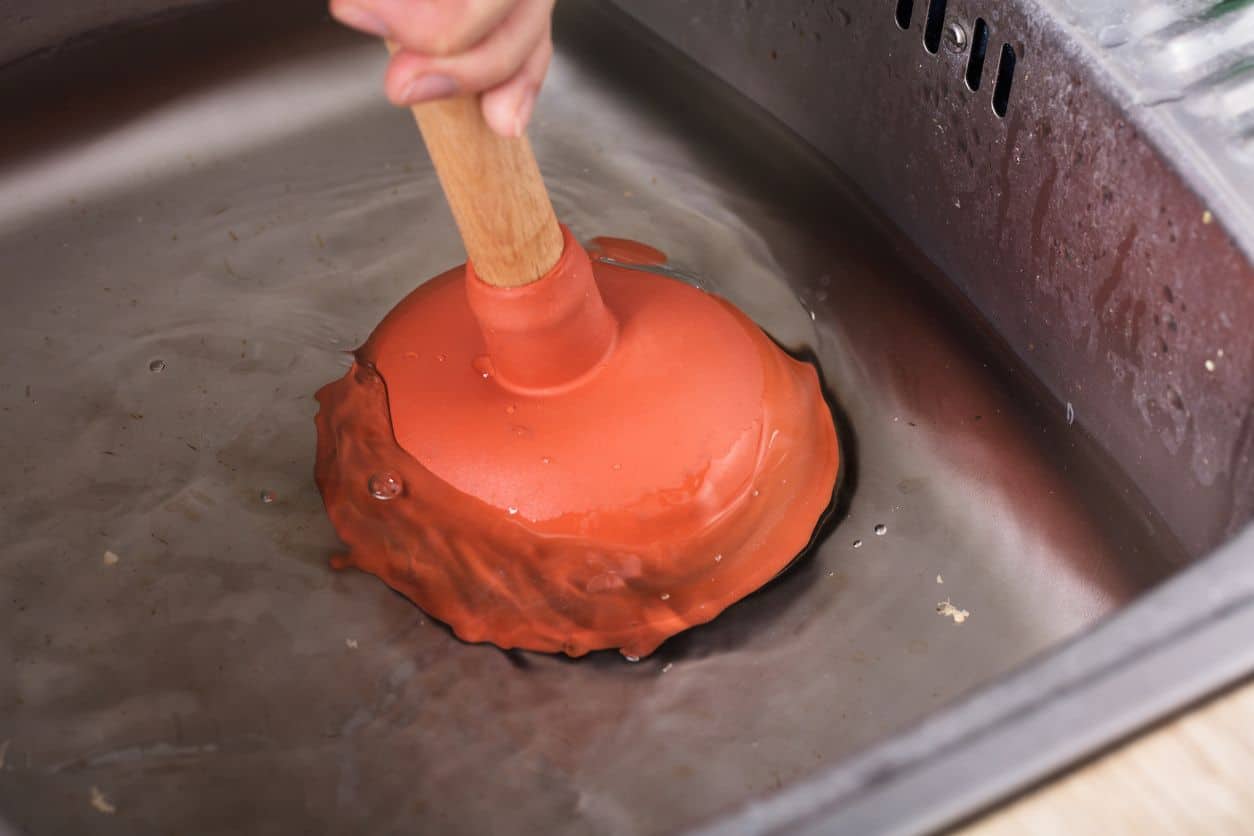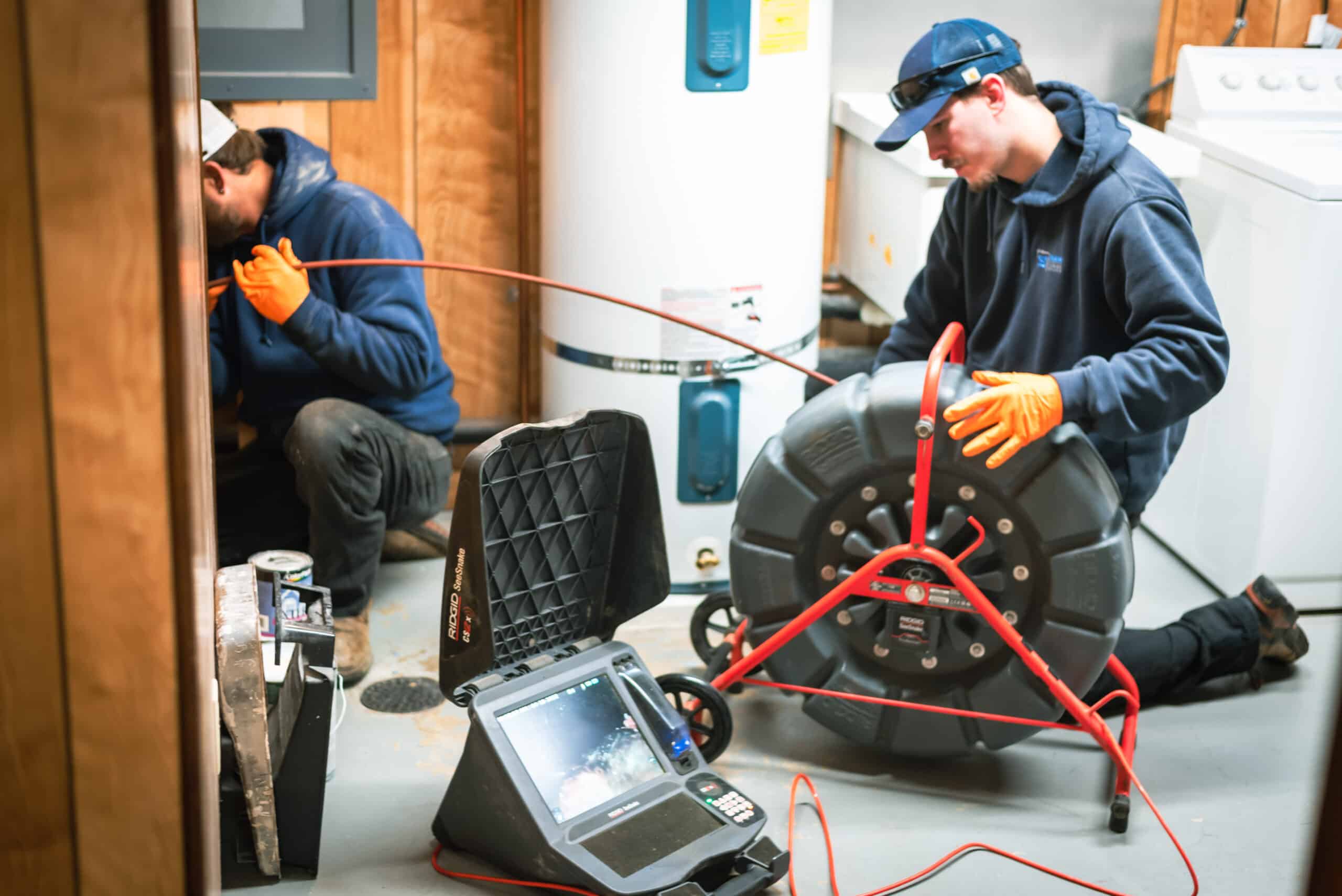 We'll get to the root of your sewer problems.
Shaw Plumbing's experts sewer line inspection services can tell you if you have roots in your sewer line, blockages, or even a broken sewer pipe. We even provide you with a copy of the sewer line camera footage so you can see the problems for yourself.
Sewer Line Inspections
Trenchless Sewer Repair Services
Trenchless Sewer Repair Services
Spokane's most highly rated sewer repair experts are at Shaw Plumbing. Our trenchless sewer repair team knows sewer repair, pipe lining, CIPP and pipe bursting. That's why Spokane's commercial and residential property owners turn to Shaw Trenchless when they have sewer repair or replacement needs.
Sewer Repair